Mazda to Exhibit two concept models at Tokyo Motor Show
October 10 2017,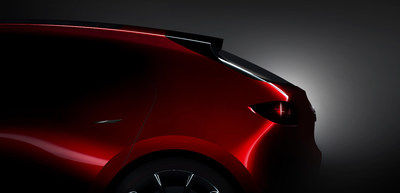 From October 28th to November 5th 2017, Mazda will be exhibiting two concept models at the 2017 Tokyo Motor Show.
At the same time, they will announce the next generation technology and their design philosophy adopted for SKYACTIV-Vehicles.
The Mazda CX-8 will go on sale in Japan from December and will also be displayed at the Motor Show. Major upgrades to the SKYACTIV-D2.2 clean diesel engine increase torque and power for composed performance.